We Scale Businesses Through Science
Catalyst Consulting creates the roadmap you will need to break through the ceiling in your business.
Have you reached your goals yet?
Hit the button below and a team member will contact you.
We Help Business Owners At Every Stage Of The Journey Who Are Searching For Freedom
Are you struggling to build the perfect business? Frustrated with the challenges of attracting new buyers, converting prospects without resorting to hard selling, and increasing your retention while growing cash revenue? We understand your struggles because we've been there too.
Become The Entrepreneur You Always Aspired To Be - Using Neuroscience
Catalyst Consulting stands apart from other consulting systems because it is deeply rooted in neuroscience. We don't force you to mimic someone else's success; instead, we tap into your innate responses, making the process uniquely tailored to you. The results are consistently remarkable, regardless of where you apply this science-backed program.
Dr. Dan's journey was riddled with obstacles just like yours. But through education, trial and error, and a vast learning curve, he not only overcame these challenges but also built and sold thriving businesses with a significant return on investment. And now, he's ready to share his secrets with you.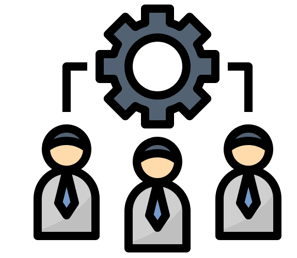 Remember the goals you set when you started your entrepreneurial career? Have you truly achieved them? If not, it's time to create your catalyst for transformation.
Are you ready to unlock the true potential of your business? Click the link below to take the first step towards a brighter future. By reaching out to us, you're enlisting the expertise of a team that is committed to your success.
Don't wait any longer. Your future begins now.
Click the link below and one of our dedicated team members will contact you to get started on your journey to success.
Dr. Dan Sullivan is an accomplished neuroscience expert business leader and influencer, author, and speaker. With remarkable achievements, including creating multiple million dollar businesses both brick and mortar and virtual. He has also served an NCAA and Olympic Team Physician, working closely with elite athletes.
An international speaker with profound insights, running a thriving 7-figure Speaking Business. Additionally, an International Best-Selling Author, and a proud husband and father of three daughters.
An avid fitness enthusiast and former college athlete drawing from over 20 years of evidence-based research and innovation, Dr. Sullivan's daily mission is to empower people in business, life, and health. He provides simple and powerful lessons that drive exceptional results for his clients, helping leaders create influence, income, and impact in today's economy.